List Style is the traditional dropdown menu style.

We call Parent Level Menu Level 0. Then, next levels are Level 1, Level 2…
Step 1:  Add Menu Level 0, Level 1… normally using drag & drop
Step 2:  Click on a Menu Level 0 (Parent Level Menu ) item and select List Style in Menu Style select box (this select box is only displayed for Menu Level 0).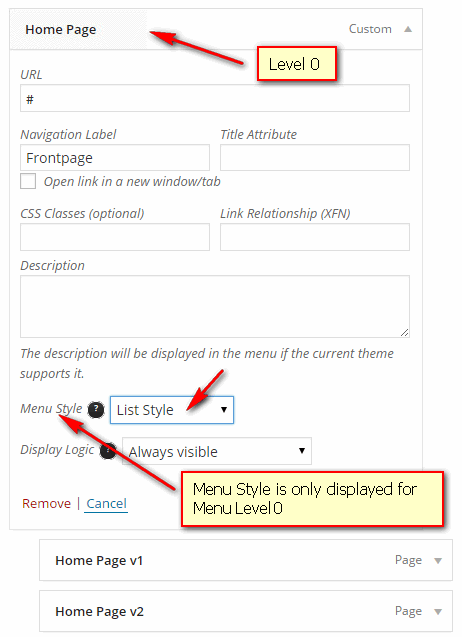 Step 3:  You can configure Display Logic option to control the appearance of this menu item

Always visible – Always display menu for Guests and Admin Users. It is visible
Only Visible to Guests – Menu is only displayed for Guests when they visit your website, but not display for Admin Users
Only Visible to Members – Menu is only displayed for User Members, but not display for Guests

Step 4: Click save.