Its main function is to create alternative links for a video post, so users can choose to view the video using one of available links. When a link is clicked, it will directly run in the player. Fill the following properties for Multi Links box:
Group Title: Create title for Group
Links: Enter your videos link and title. Enter one per line.
For example: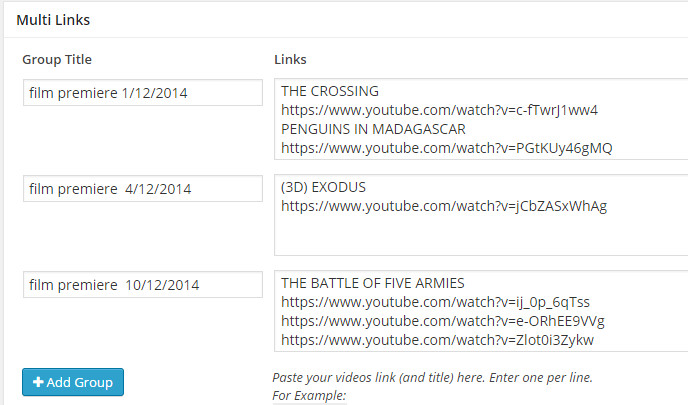 This is how it appears in front-end:

From version 4.2.8, True Mag supports to use Embed code in Multi-links option for Video posts as you can see in the image below: