TrueMag recommends Taqyeem – WordPress Review Plugin. This is a great plugin to add rating feature to your website. If you just like a simple (but useful) alternative, TrueMag Rating plugin is a choice (free, packed with TrueMag). You will find it in /Installation Files/Plugins/plg-truemag-rating.zip. Once installed, there is a setting page for it in admin.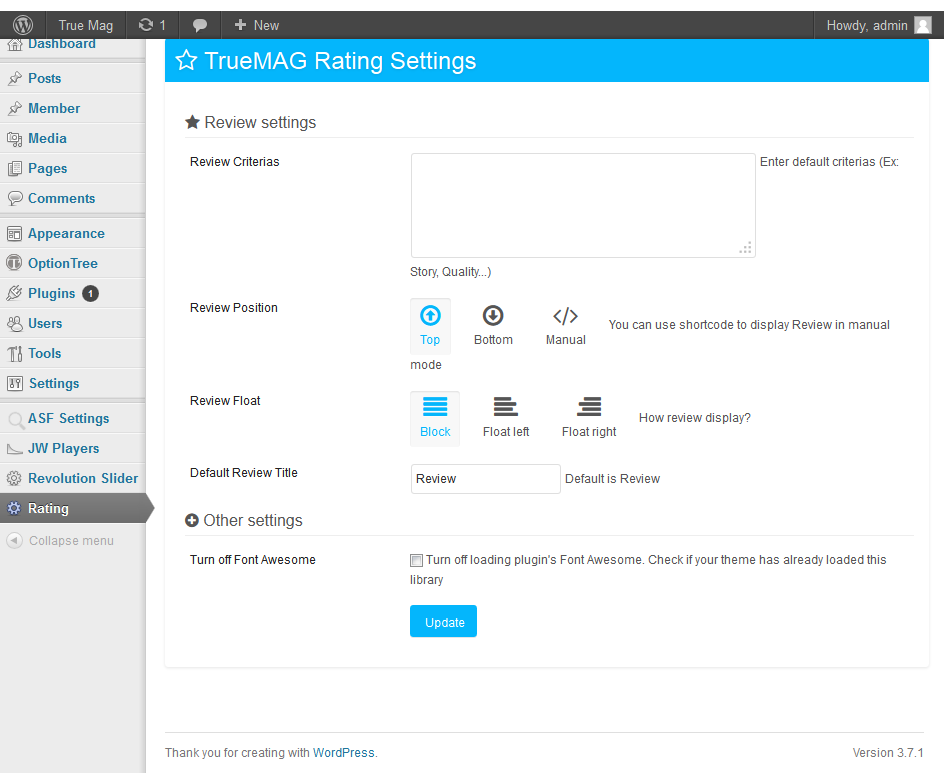 Once you have set some default things here, in Post editing page, you will see Review where you can configure more settings or override default settings.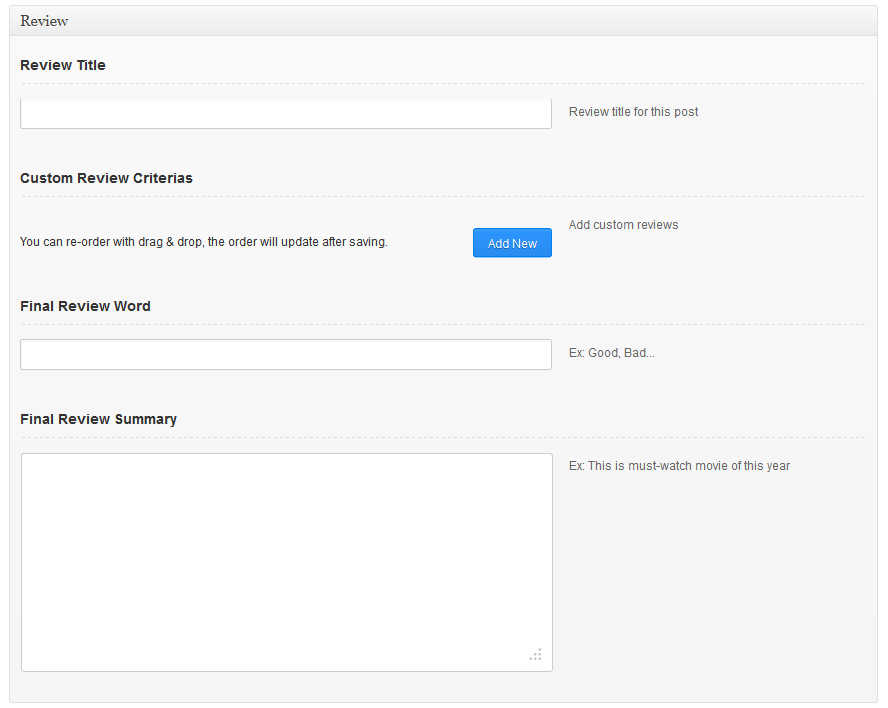 Here is the final results: the rating meta box for a post.